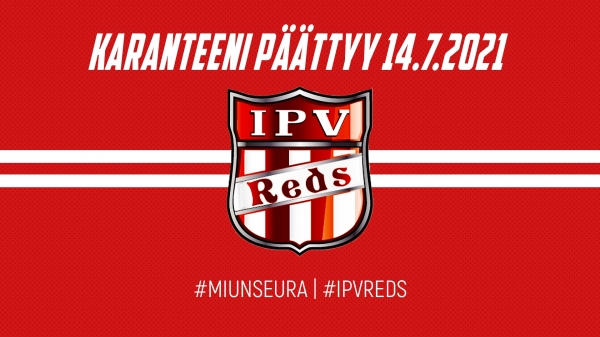 The quarantine of Imatra's Ball Brothers [Imatran Pallo-Veikot] ends on July 14, 2021.
The whole team has been tested and the results have been negative, meaning there have been no further infections on the team.
The team trains outdoors mainly individually or in small groups.
Team practice starts on 15.7.2021 once the second test results have been received and no further infections have occurred.
Imatra's Ball Brothers [Imatran Pallo-Veikot]
Source: IPV Reds